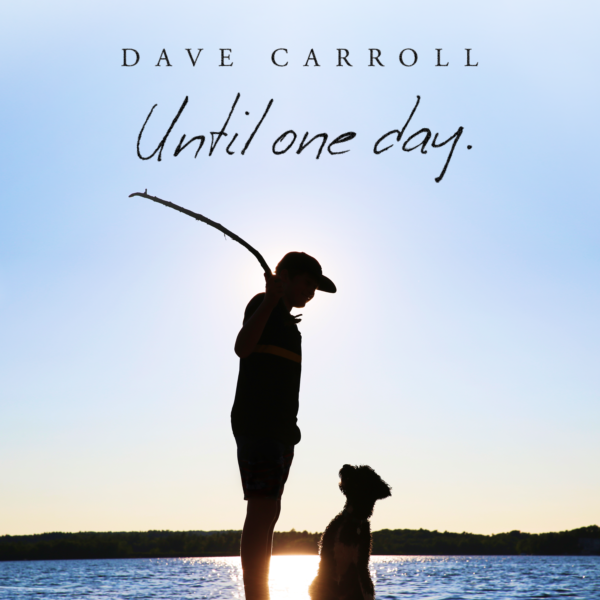 New Music Out Now
Until One Day is a collection of new music coming from moments inspired by experiences I've had over the last 9 years. The songs on this recording share a common thread of promoting love, kindness and compassion.
Order a CD now (Official Store): Click here
Download the full album: Click here
Jamie Robinson was the primary producer for the record. This recording represents contributions from talented musicians, mix engineers, a gifted mastering engineer, family and team members and of course, the fans. The first single, When The World Stops Ending was co-written over Zoom calls with Jamie Robinson during the first Covid-19 lockdown.
These days the world seems more divided than ever. So my wish is that the enduring effect of hearing these songs, will be to remind people that we have more in common with each other than we don't. While it would be easy to write polarizing music that appeals to one side more than another, I've decided to intentionally write music designed to bring people together.
Power of Storytelling
In the coming months, I'll be releasing my first illustrated children's book called Tom The Tomato Plant. One of the songs from Until One Day, called The Giant, is the official theme song for the story. I'm excited to integrate my creative work with things I'm passionate about. I'm conscious of making sure I remain aligned with my values in all the things I promote. That's another reason I'm proud of this recording.
Storytelling is the tie that binds it all together for me and I see our lives as being peppered with a relatively small number of defining moments that stand out in our personal journey. In every good story those meaningful moments are preceded by some variation of the words 'until one day.' These are the moments when you decide you've had enough or when something motivates you to set you off in a new direction. In those moments, everything changes.   
Without an audience willing to listen, I'd still make music but part of the drive for me is writing songs that connect us. So, I wrote this album with you the listener in mind.  If you've enjoyed any of my music in the past, please take some time to sample Until One Day. With 9 years between releases, this collection represents my best since 2012. I consider it to be a positive  evolution in my writing and delivery. The process of creating Until One Day has been enjoyable, but I made it for you. I hope you like it.
Here's How You Can Listen:
Order a CD now (Official Store): Click here
Download the full album: Click here
Stream on Spotify: Click here
Listen on Apple Music: Click here
Other options (more to be added): Click here
https://www.davecarrollmusic.com/wp-content/uploads/2021/09/Until-One-Day-Dave-Carroll-cover-highres.png
3000
3000
Johanna
https://www.davecarrollmusic.com/wp-content/uploads/2016/04/dave-carroll-logo-transparent-300x300.png
Johanna
2021-09-14 05:14:40
2021-09-14 14:35:21
NEW Music: Until One Day | Dave Carroll